Professional Accountants In Business Hybrid Conference 2022
From Why to Why not: Sustainability for Growth and Innovation

REGISTER NOW
Highlights of 2021 PAIB Conference
Highlights of 2021 PAIB Conference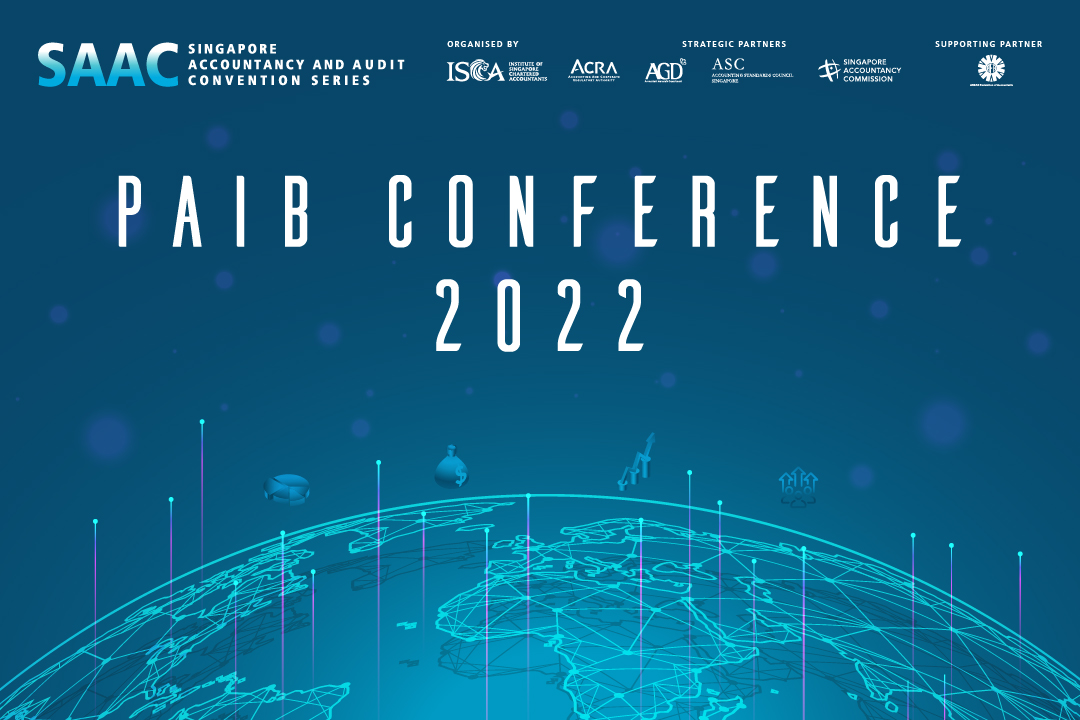 The highly anticipated flagship ISCA conference for Professional Accountants in Business (PAIB) is back to offer you deeper insights and updates from seasoned experts on the latest and current industry hot topics!

Bringing back the in-person conference experience after running virtually for the past two years, this year's PAIB Conference will be held in a hybrid format, catering to differing interests and needs. The conference will see a continued and deeper look into the sustainability agenda, as we explore from why to why not, sharing how business leaders, in particular, finance and accountancy professionals can steer their organisations towards sustainable, inclusive growth.

With an exciting content line-up, our esteemed speakers and panelists will delve into how organisations and accountancy professionals can play critical roles in driving the sustainability agenda and disclosures. Speakers will also discuss the impact and opportunities brought about by the growing sustainability agenda on skills and jobs, energy landscape and financial reporting. As Singapore and the rest of the world adapt and grow amidst the challenges posed by the pandemic and geopolitical risks, the conference also aims to tackle how organisations can innovate supply chains and proactively manage the ever-evolving cyber risks.

Join us in-person or virtually in the discussions and presentations on the varied topics, curated especially to equip professional from the private and public sectors, that will enable you to progress ahead and contribute positively in the growing sustainability space!
Time

Plenary

11.00am



Registration (For physical participants)

11.30am

Networking Lunch (For physical participants)

12.00pm

Log in for virtual participants

12.30pm

Address by ISCA

12.45pm

Keynote Address

Guest-of-Honour:
Ms Indranee Rajah, Minister in the Prime Minister's Office, Second Minister for Finance, Second Minister for National Development

1.00pm

Sustainability: What is ahead for Jobs and Skills in the Accountancy Profession?

Sustainability is re-shaping the accountancy profession. The establishment of the International Sustainability Standards Board (ISSB) in late-2021 signals the normalisation of sustainability across all organisations, all over the world. How will sustainability shape regulatory and compliance requirements? What happens when sustainability reporting becomes an essential skill set for preparers and assurance service providers? What does that mean for jobs and skills in the accountancy profession? Where are the opportunities for the accountancy professional?

In this session, ISCA will be sharing research findings that delve into the thick of changes surrounding sustainability. Join us to uncover trends in jobs, skills, and career opportunities for the accountancy profession.

Speakers:
Dr Wang Jiwei, Associate Professor of Accounting (Practice); Programme Director, Master of Professional Accounting and
Master of Science in Accounting (Data & Analytics), Singapore Management University
Mr Samir Bedi, Partner; ASEAN Workforce Advisory Leader; Singapore Government & Public Sector Leader, Ernst & Young Advisory Pte Ltd

Moderator:
Dr Holly Yang, Associate Professor of Accounting; Co-Director (Academic Research), School of Accountancy Research (SOAR),
Singapore Management University

Panellist(s):
Mr Samir Bedi, Partner; ASEAN Workforce Advisory Leader; Singapore Government & Public Sector Leader, Ernst & Young Advisory Pte Ltd
Mr Michael Tang, Head, Listing Policy & Product Admission, Singapore Exchange Regulation
Ms Beh Siew Kim, Chief Financial & Sustainability Officer, Lodging, CapitaLand Investment Ltd


2.15pm

Financial Reporting Implications - Environmental, Social & Governance in Focus


A day never goes by without someone urging companies to prioritize goals around sustainability and ESG considerations. As professional accountants, we should not underestimate the financial reporting implications arising from climate-related risks and other ESG considerations. The opening presentation of this segment will shed light on some of these implications.

Following the presentation, there will be an insightful panel discussion focusing on carbon emissions and related matters. As announced in Singapore Budget 2022, Singapore is set to increase its carbon tax from 2024 onwards. This would have a direct and immediate impact for carbon emitters in their operating costs, and in turn affect their bottom lines. Our experienced panel will share their views on Singapore's efforts in reducing carbon emissions as well as how these bring about opportunities and challenges for professional accountants to assist corporates in navigating the journey towards a net zero emission goal.

Moderator:
Ms Kok Moi Lre, Member, Financial Reporting Committee (FRC) Core Sub-Committee; Partner, Sustainability Technical Leader, PricewaterhouseCoopers LLP

Panellists:
Ms Kuldip Gill, Assistant Chief Executive, ACRA
Ms Esther An, Chief Sustainability Officer, City Developments Limited
Prof. Vish S Viswanathan, Director, Center for Business Sustainability, Nanyang Technological University
Ms Pamela Fan, Partner, ESG Assurance Leader, KPMG


3.15pm

Tea Break (for physical participants) / Screen Break (for virtual participants)

3.45pm

Energy – Re-drawing Power Boundaries

Singapore is pulling out all stops to achieve net-zero emissions by 2050, with maximising solar panel deployment as one of the recent proposed strategies by energy experts. Last year, Singapore unveiled one of the world's largest floating solar farms that will support our transition to a more sustainable energy landscape. With rising interest in green energy technology and innovation, solar energy capacity will continue to be ramped up in the years ahead.

In this session, the speaker will discuss how the public and private sectors stakeholders of the solar energy sector, such as regulators, investors, infrastructure providers and property owners, can collaborate to progress towards Singapore's net-zero emissions goal. As the world is on the cusp of re-defining its energy portfolio, what are the trends to look out for and what are their impacts on Singapore's energy security?

Speaker:
Mr Lawrence Wu, Co-Founder & Chief Financial Officer, EDPR Sunseap


4.15pm

Advancing Cyber Risk Management: From Security to Resilience

As organisations' work arrangements and the cyber risks landscape continues to evolve, so should their strategies to upkeep cyber resilience. Although the transition to hybrid work has offered greater flexibility in our work locations and devices, it has also widened the attack surface for malicious cyber threat actors. Professional accountants and finance leaders play an important role in driving enterprise risk management and should always have a clear and updated understanding of their organisations' internal cyber risk posture in this digital age.

In this session, the speaker will discuss the considerations for different cybersecurity capabilities, including cloud security, to enhance cyber governance in remote environments. The speaker will also share how organisations can bring their vigilance to the next level by proactively managing cyber risks and being prepared with an adaptive strategy.

Speaker:
Mr Daryl Pereira, Director (Office of the CISO, Google Cloud), Google


4.45pm

Supply Chain - The Next Disruption
COVID-19 and the Russian invasion of Ukraine are two prominent examples of major disruptions that dramatically exposed the vulnerabilities of the global supply chain and accelerated its transformation. Advances in digital technologies - such as automation, artificial intelligence, machine learning, and new approaches to risk management and resilience, is giving rise to a 'smarter' supply chain. This is converging with new innovations and stakeholders' focus on ESG considerations to create greener and more sustainable supply chains. What will the next phase of the global supply chain(s) look like?

Speaker:
Dr Bo Huang, Expert Associate Partner, McKinsey & Company

5.15pm

IFRS Sustainability Disclosure Standards - What to expect and how Accountants can drive these disclosures
Almost a year on from the establishment of the ISSB at COP 26 and with the recent issuance of two exposure drafts, the IFRS Sustainability Disclosure Standards are set to be issued by the end of 2022. All eyes are on this highly anticipated global baseline of sustainability disclosure standards which will help to converge the current sustainability reporting practices.

Join us to find out what you can expect from this global push towards harmonisation and how you, as an accountant, can have a critical role to play in driving sustainability disclosures.

Speaker:
Mr Eric Lim, Chief Sustainability Officer, United Overseas Bank Limited

6.00pm

End of Conference
*Programme is subject to changes without further notice

For attendees participating physically only.
Note on Safe Management Measures:
In accordance with prevailing safe management measures:
All participants entering or remaining in the event venue must be fully vaccinated.

There will be designated food and beverages arrangement (in group size and seating arrangements).
Esther An
Chief Sustainability Officer
City Developments Limited

Samir Bedi
Partner;
ASEAN Workforce Advisory Leader;
Singapore Government &
Public Sector Leader
Ernst & Young Advisory Pte Ltd

Beh Siew Kim
Chief Financial & Sustainability, Lodging
CapitaLand Investment Ltd


Pamela Fan
Partner
ESG Assurance Leader
KPMG

Kuldip Gill
Assistant Chief Executive,
Accounting & Compliance Group
Accounting and Corporate Regulatory Authority

Bo Huang
Expert Associate Partner
McKinsey & Company

Kok Moi Lre
Member
Financial Reporting Committee (FRC)
Core Sub-Committee;
Partner, Sustainability Technical Leader
PricewaterhouseCoopers LLP
Eric Lim
Chief Sustainability Officer
United Overseas Bank Limited
Daryl Pereira
Director
(Office of the CISO, Google Cloud)
Google

Michael Tang
Head
Listing Policy & Product Admission
Singapore Exchange Regulation


Vish S Viswanathan
Director,
Center for Business Sustainability
Nanyang Technological University


Wang Jiwei
Associate Professor of Accounting (Practice); Programme Director, Master of Professional Accounting and Master of Science in Accounting (Data & Analytics)
Singapore Management University




Lawrence Wu
Co-Founder &
Chief Financial Officer
EDPR Sunseap

Holly Yang
Associate Professor of Accounting;
Co-Director (Academic Research),
School of Accountancy Research (SOAR),
Singapore Management University



Strategic Partners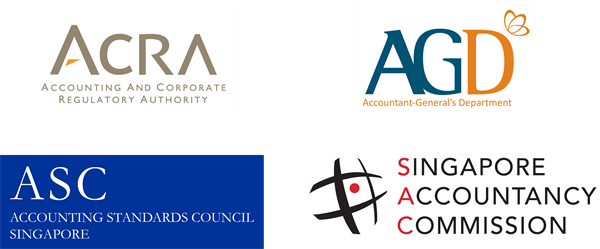 Supporting Partner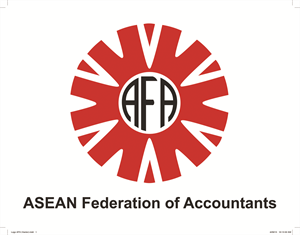 DIAMOND PARTNERS:

Companies come to BlackLine (Nasdaq: BL) because their traditional manual accounting processes are not sustainable. BlackLine's cloud-based financial operations management platform and market-leading customer service help companies move to modern accounting by unifying their data and processes, automating repetitive work, and driving accountability through visibility.  BlackLine provides solutions to manage and automate financial close, accounts receivable and intercompany accounting processes, helping large enterprises and midsize companies across all industries do accounting work better, faster and with more control.

More than 3,800 customers trust BlackLine to help them close faster with complete and accurate results.  The company is the pioneer of the cloud financial close market and recognized as the leader by customers at leading end-user review sites including Gartner Peer Insights, G2 and TrustRadius.  BlackLine is a global company with operations in major business centers around the world including Los Angeles, New York, the San Francisco Bay area, London, Paris, Frankfurt, Tokyo, Singapore and Sydney.

For more information, please visit blackline.com.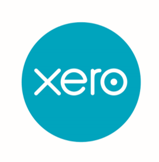 Xero is a cloud-based accounting software platform for small businesses with over 3 million subscribers globally. Through Xero, small business owners and their advisors have access to real-time financial data any time, anywhere and on any device. Xero offers an ecosystem of over 1000 third-party apps and 300 plus connections to banks and other financial partners. 

In 2021, Xero was named "Innovator of the Year - Accounting Technology'' by the Singapore Business Review in their Management Excellence Awards 2021 and "2021 Asia-Pacific SME Accounting Software Vendor of the year" by Frost & Sullivan.
PLATINUM PARTNERS: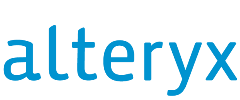 Alteryx, the Analytics Automation company, is focused on enabling every person to transform data into a breakthrough. Alteryx unifies analytics, data science and business process automation in one, end-to-end platform to accelerate digital transformation and shape the future of analytics automation. Organizations of all sizes, all over the world, rely on Alteryx to deliver high-impact business outcomes and the rapid upskilling of their modern workforce. For more information visit https://www.alteryx.com/.

Alteryx is a registered trademark of Alteryx, Inc. All other product and brand names may be trademarks or registered trademarks of their respective owners.

Confirmation helps you, your auditors and bankers confirm sensitive financial data quickly and securely.

Confirmation invented electronic confirmation 20 years ago, reshaping the audit confirmation process to make it faster, more efficient and secure. We are now a leading provider of online audit confirmation services. Today, Confirmation helps 1.5 million users across 170 countries confirm more than $1 trillion in financial data every year, as in bank confirmation, legal confirmation, AR/AP confirmation, and asset verification, among others. Our global digital platform is trusted by audit firms, banks, law firms and credit managers all around the world to verify financial data quickly and securely.  Go paperless and move online to Confirmation now.
Deloitte is a leading global provider of audit and assurance, consulting, financial advisory, risk advisory, tax and related services. Our global network of member firms and related entities in more than 150 countries and territories (collectively, the "Deloitte organization") serves four out of five Fortune Global 500® companies. Learn how Deloitte's approximately 330,000 people make an impact that matters at www.deloitte.com.

Deloitte Asia Pacific Limited is a company limited by guarantee and a member firm of DTTL. Members of Deloitte Asia Pacific Limited and their related entities, each of which are separate and independent legal entities, provide services from more than 100 cities across the region, including Auckland, Bangkok, Beijing, Hanoi, Hong Kong, Jakarta, Kuala Lumpur, Manila, Melbourne, Osaka, Seoul, Shanghai, Singapore, Sydney, Taipei and Tokyo.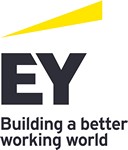 EY exists to build a better working world, helping create long-term value for clients, people and society and build trust in the capital markets. 

Enabled by data and technology, diverse EY teams in over 150 countries provide trust through assurance and help clients grow, transform and operate. Working across assurance, consulting, law, strategy, tax and transactions, EY teams ask better questions to find new answers for the complex issues facing our world today. 




EY refers to the global organization, and may refer to one or more, of the member firms of Ernst & Young Global Limited, each of which is a separate legal entity. Ernst & Young Global Limited, a UK company limited by guarantee, does not provide services to clients. Information about how EY collects and uses personal data and a description of the rights individuals have under data protection legislation are available via ey.com/privacy. EY member firms do not practice law where prohibited by local laws. For more information about our organization, please visit ey.com/sg.



Ingenique's flagship SentroWeb is now a Pre-Approved AML/CFT Screening Solution for SMEs GO DIGITAL.  Eligible companies can get up to 70% funding support from Productivity Solutions Grant (PSG) until 23 Sep 2022.


Ingenique Solutions is the leading Anti-Money Laundering/ Countering the Financing of Terrorism (AML/CFT) solution providers.  We are a partner of Dow Jones for AML screening, which is a top provider in AML data source.  Dow Jones database (includes Factiva data) covers worldwide more than 33,000 sources with more than 3 million profiles of blacklisted individuals and entities, and Politically Exposed Persons (PEP), criminals, and local adverse media.  It is trusted by major global banks and regulators.  More than 1,600 clients in Singapore and globally, from the public accounting, company secretarial, legal, real estates, precious stones/metals industry use SentroWeb to comply with the AML/CFT regulatory requirements.  Contact us at +65 – 6929 8340, or visit https://www.ingenique.net.

Founded in 1999, KNAV is a full-service global accounting and consulting firm, that offers a complete suite of services including assurance, taxation, valuation, transfer pricing, accounting advisory and business advisory services. Over the tenure of 20 years since our establishment, we are honoured to have won numerous accolades and awards for our exceptional client service.

Today, KNAV is an international organisation comprising more than 200 professionals in 6 countries: Singapore, United States, Canada, United Kingdom, Netherlands and India. KNAV is also part of the 2nd largest accounting firm association – Allinial Global which enhances our capabilities to deliver seamless quality service for our clients.

With our growing focus on Asia Pacific region, KNAV is committed to developing our practice in Singapore through partnerships and collaborations and we will continue to provide the best professional services to our clients.

You may write to us at markets@knavcpa.com or visit us at www.knavcpa.com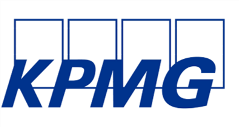 KPMG operates as an international network of member firms offering audits, tax and advisory services. We work closely with our clients to mitigate risks and grasp opportunities.

Our firms' clients include business corporations, governments and public sector agencies and not-for-profit organizations. They look to us for consistent standards of service based on high order professional capabilities, industry insights and local knowledge.

KPMG member firms can be found in 153 countries and territories. Collectively we employ 207,000 people across a range of disciplines.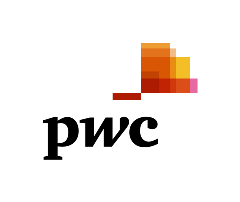 At PwC, our purpose is to build trust in society and solve important problems. We're a network of firms in 155 countries with over 284,000 people who are committed to delivering quality in assurance, advisory and tax services. Find out more and tell us what matters to you by visiting us at www.pwc.com/sg. 

SAP® Concur® is the world's leading brand for integrated travel, expense, and invoice management solutions, driven by a relentless pursuit to simplify and automate these everyday processes. The highly-rated SAP Concur mobile app guides employees through business trips, charges are directly populated into expense reports, and invoice approvals are automated. By integrating near real-time data and using AI to analyze transactions, businesses can see what they're spending, improve compliance, and avoid possible blind spots in the budget. SAP Concur solutions help eliminate yesterday's tedious tasks, make today's work easier, and support businesses to run at their best. Learn more at concur.com.sg or the SAP Concur blog.

UiPath has a vision to deliver the Fully Automated Enterprise™, one where companies use automation to unlock their greatest potential. UiPath offers an end-to-end platform for automation, combining the leading Robotic Process Automation (RPA) solution with a full suite of capabilities that enable every organization to rapidly scale digital business operations.


Wolters Kluwer is a global leader in professional information and software solutions for tax and accounting. We help our customers make critical decisions every day by providing expert solutions that combine deep domain knowledge with advanced technology and services.

The group serves customers in over 180 countries and operates in over 40 countries, including Singapore. From our award-winning CCH Engagement audit software to our CCH Intelliconnect tax research and advisory tools, our solutions help accounting and audit professionals across Asia drive quality outcomes every time. For more information, visit https://www.wolterskluwer.com/en-sg/solutions/tax-and-legal
For enquiries on group registrations and bulk purchase discounts, contact gems@isca.org.sg