Accountancy Future Leaders ProgrammeFacilitated Workshop
A 3.5-day workshop facilitated by experienced industry leaders, covering topics –
(i) change leadership
(ii) business strategy
(iii) people strategy
(iv) technology strategy
Programme Outlines
Change Leadership that Delivers Results
Outlines:
1) Self-Leadership & Mastering Personal Effectiveness
Shift the focus from managing time to managing self
Use a system of tactics & tools to appraise & align tasks strategically
Recognise and eliminate time wasters
Break indecision & procrastination habits
Identify how delegation fits into your job and its exponential effectiveness
Make goal-setting a dynamic process – short, medium & long term

Benefits: Better understanding of self and personal goals and alignment with work mindset
2) Mastering Your Personal Brand
Understand each of us has a brand
That it is important to manage the brand
Own brand and writing down the first brand statement
The importance of practicing personal introduction and branding

Benefits: Create and execute plan for better personal brand
3) Optimize Team Structure through the Profiles & Behavior Analysis
Understand behavioral tests and its use in business context
Brief introduction to Social Style – one of the various models available in the market
Communication – an example of the use of Social Style
High level understanding of the Myers-Briggs Type Indicators
Application of these models

Benefits: Use the tools of leaders to manage teams more effectively
4) Managing Stakeholders & Communication Plan
What a PowerMap is?
How a PowerMap is typically used?
How to organise discussion with team using PowerMap to influence decision makers in the organisation?

Benefits: Learn how to map power at client organisation as well as internal organisation
5) Managing Pipeline of Work
One of the major aspects of managing demands in typical organisation
The 4 major steps of managing the demand pipeline
Some of the key leadership activities in managing the demands
Mapping it to your own organisation demand process

Benefits: Better understanding and managing of demand and delivery
6) Managing Innovation
Ideation in the end-user IT context
The 4 key inputs to Ideation / Innovation
Technology Adoption Lifecycle
Innovation

Portfolio

Benefits: Understanding the impact of innovation and how to deal with innovation as a leader of a team /organisation
Workshop Facilitator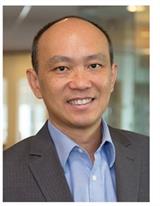 Mr Ong Whee Teck
Whee Teck is the CEO of Trusted Services (subsidiary of Temasek Management Services). He is responsible for the sales and delivery of the full spectrum of services across Board Technology, Human Resources, Finance and Events in Singapore and beyond. Under Whee Teck's leadership, Trusted Services has created its flagship Board Portal – Board.Vision.
Prior to joining TMS, Whee Teck was the Partner in Technology Consulting responsible for the South East Asia business at PriceWaterhouseCoopers (PWC). In that capacity, he led his team in fulfilling both the sales and delivery of technology projects across multiple countries and various industries, but primarily in the Financial Services sector. Before that, Whee Teck held various strategic leadership roles at United Overseas Bank (UOB), where he managed teams of IT professionals in Wholesale Banking, Global Treasury, Risk Management, Trade & Remittance and Payment while overseeing deployment of group technology solutions.
Whee Teck is also a visual artist, based in Singapore working on a variety of mediums, his favourite being watercolour. Most of his paintings are filled with splashes of bright colours - flowers and urban landscapes are his favourite subjects.
Outlines:
What are your major business development challenges? What steps must be taken to grow the business?
Understanding client expectations; benchmarking; networking & referrals
Best practices in starting, managing and growing your business advisory services, including how to build such a team
Managing advisory systems, processes and people resources
Pricing strategies (how to price more profitably & serve your clients better)
How to ask the right questions of clients
Strategic negotiation and building exceptional service
Case study & Hands-on session

Case study on Client Relationship Management/ Business Advisory - The facilitator will walk-through a specific industry case study to demonstrate the advisory process and how to engage with clients
Hands-on session for participants - to develop an initial consultation with a suitable client of their choice. Participants will need to bring to the day a client's latest annual financial statements for four years and enter them into Cashflow Story prior to day one. (An Excel spreadsheet and instruction guide will be provided.)
Hear from our workshop facilitator
Workshop Facilitator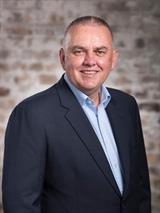 Mark Holton
Mark Holton, FCPA, has more than 35 years' experience as an Accountant and Tax Agent in practice. Mark is a Director of Smithink and Smithink Advisory.
Mark has developed specialised skills in corporate presentations and training with extensive experience in both private and public sector industries in Australia, New Zealand, United Kingdom and North America.
He is also a respected consultant in taxation and business management, in particular value-added services implementation and administration using key business advisory systems and software.
Mark is a lively and entertaining speaker, whether as a keynote addressing large audiences, the facilitator of a Partner Retreat or Conference, or the leader of Professional Development course. His engaging speaking style means that his audiences are always alert and entertained at his events.
Mark holds a Master of Commerce Degree as well as several post-graduate qualifications in accounting and management. He also has a Degree in Adult Education and an Advanced Diploma of Financial Planning.
Mark is a Board Member and is Honorary Treasurer of Ronald McDonald House Greater Western Sydney a role he has held for over 25 years. He is also the 15-year Founding Chairman and Director of Audit and Finance of the NSW Central Coast Academy of Sport.

Objective
Outline
Appreciate the importance of HR strategy in contributing to business transformation

Why intentional HR strategy is important for business transformation?


Success of business transformation – Alignment of different organisational components
How to align and integrate "People" holistically with other components to achieve desired outcomes?

Determine the state of employee value proposition, as well as employee engagement in their organisation

Why do employees want to join, stay and give their best in your organisation?


Aspects of employee value proposition, & employee engagement based on empirical findings
Review of own organisation to determine:
- Areas of strengths
- Areas for improvement
- HR challenges that needs to be addressed for organisational effectiveness

Apply appropriate people strategies using ISCA's 4R Framework to address the HR challenges identified in your organisation

What people strategies can you adopt to address your HR challenges?


Recruit – How to attract and hire people with the right skills and attribute
Reward – How to motivate staff (monetary and non-monetary) towards desired work behavior and performance outcome
Reskill & Upskill – How to promote continuous learning and performance culture within the organisation
Retain – How to identify of staff's professional aspirations and provide development approaches to retain the staff

Action Planning – Develop people strategies to address HR challenges in your organisations

Acquire insights and best practices to handle issues that may arise during people strategies implementation

How can you implement your people strategies effectively?

Case studies - Dealing with the "how to" aspects of people strategy implementation
- How to enhance employee value proposition?
- How to inculcate continuous learning and performance?
- How to encourage my leaders to see the importance and set the tone at the top?
- What are the issues that may arise during implementation?

Action planning
- What to look out for during implementation in your organisation?
- How to overcome potential issues that arise?
- What are some best practices that I can adopt for my organisation?
Hear from our workshop facilitator
Workshop Facilitator
William Thien

Director, EON Consulting & Training
Principal Consultant / Master trainer for over 24 years
Practicing Management Consultant (PMC)
Certified Productivity Consultancy (CPC), JPC, SPC
Certified Workplace Learning Specialist (CWLS), IAL
Specialist Adult Educator (SAE), IAL
Member, HR Committee, St Luke Hospital
Member, Board of HR, CAC, MCS
Key author of 'HR Manager', CCH Asia
Key author of 'Employment Law Asia', Singapore Chapter, CCH Asia
Editorial Advisor, People Strategies, CCH Asia
Objective:
Understand the key challenges facing SMPs

from

technology perspective
Learn from your peers and the expert how these challenges have been addressed
Potential Challenges for digital transformation and how to overcome : Success stories from other SMPs who successfully made it happen
How to make the changes stick
Outline:
Three Challenges faced by small accounting firms
- Issue with efficiency and compliance in current manual work
- Accessibility with real time data sharing
- Scaling to an enterprise level
Introduction to digital transformation to address the three challenges with
- Re-imagining your business
- Re-evaluating our value chain
- Re-building your organisation
Improving efficiency and compliance with leading edge accounting software, e.g. Client Onboarding/ Proposal management
Increasing accessibility with real time data sharing -

Accounting software on cloud (e.g.

Business performance dashboard)
Scaling to an enterprise level with RPA

Discussion and sharing: Overcoming implementation challenges and making changes stick