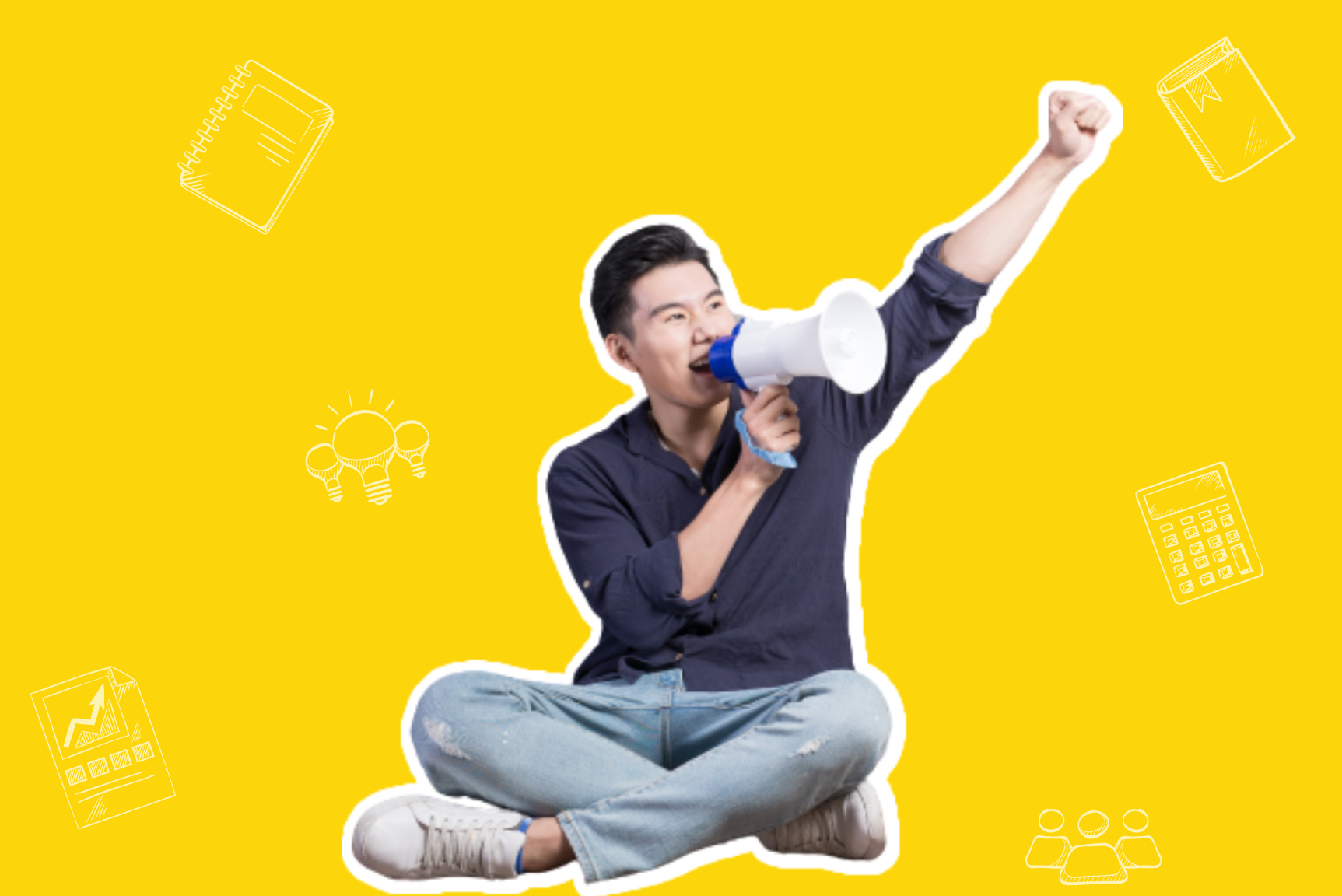 Be an ISCA Youth Ambassador
Step up and be a key representative and leader among student members of ISCA. Be the embodiment and advocate of professionalism, commitment and enthusiasm for aspiring accountants like yourself.
Full-time Accountancy degree student and existing Student Member of ISCA
Preferably in Year 2 or Year 3 (i.e. penultimate) of study but open to students at any stage of their course
Strong peer network, highly motivated, proactive and actively engaged in university life and academic course
Outgoing, well-spoken, strong public speaking, communications and interpersonal skills with enthusiasm and passion for the accountancy profession
Creative ideas for the development of promotional activities from ISCA
Savvy with a variety of social media platforms with an interest in blogging and writing
Willingness to commit and be available for events and activities outside of academic hours including evenings, and weekend events
Be one of the faces representing the ISCA brand in publicity collaterals including but not limited to brochures, flyers, videos etc.
Be one of the young talents representing the ISCA brand at industry and outreach events both on and off campus, in-lecture talks, mentoring and sharing sessions.
Act as a liaison between ISCA and university students to actively promote and participate in ISCA events and new initiatives either face-to-face or through your personal social media networks (e.g. Facebook, Instagram, LinkedIn)
Conceptualise, implement and run events for ISCA Student Members
Respond to calls for contribution of articles in ISCA's student emails and/or ISCA Journal
Share values and benefits of joining the Student Membership. Inspire and influence students to join the ISCA student membership and aspire to become a Chartered Accountant of Singapore through the Singapore Chartered Accountant Qualification (SCAQ)
ISCA Youth Ambassador Certificate / Digital Badge for inclusion in your resume and/or LinkedIn profile
Develop personal, professional and leadership skills; distinguish yourself and be noticed by potential employers, industry professionals and fellow students
Enhance your resume with relevant industry and volunteerism experience
Exclusive invitations to attend ISCA networking and professional development events
Widen your professional network of like-minded professionals and students who are pursuing a career in the accountancy industry through events and networking opportunities, as well as gain valuable experience in public relations and community outreach
To apply to be an ISCA Youth Ambassador, send the following to marketing@isca.org.sg:
Your resume with inclusion of your active social media handles (e.g. Facebook, LinkedIn, Instagram)

A short write-up of yourself (no more than 300 words). Write-up should include:
An introduction of yourself;

Why you would like to be an ISCA Youth Ambassador; and

Why you think you would be a good fit for the role
Shortlisted applicants will be contacted for an interview.