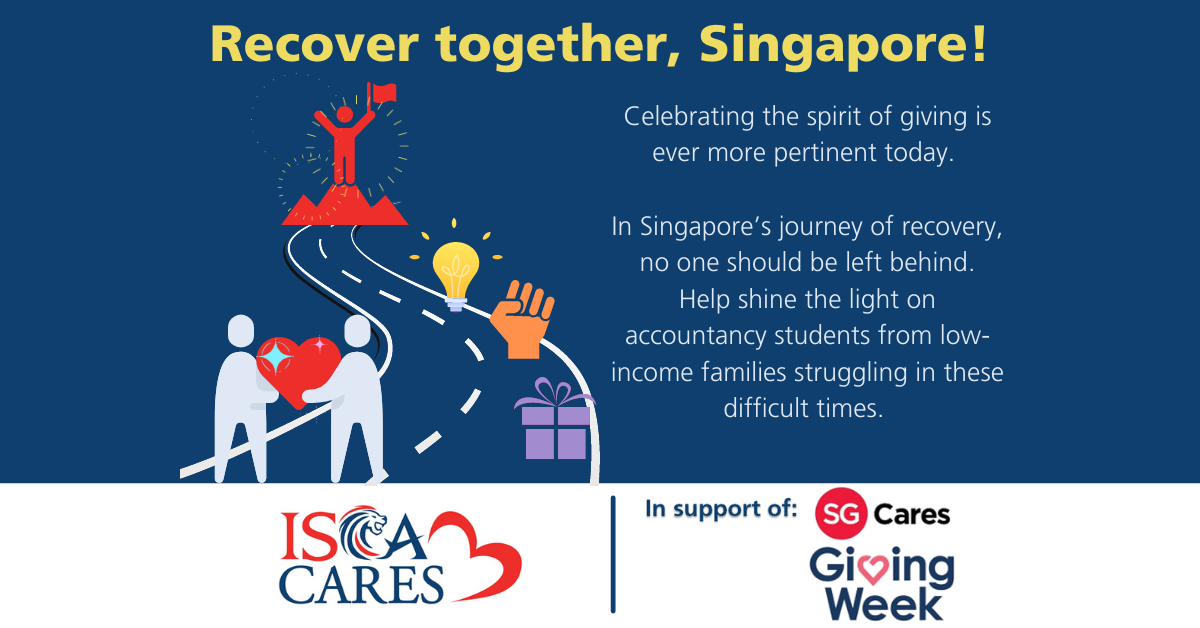 Recover together, Singapore!
In conjunction with SG Cares' The Great Singapore Give campaign, ISCA Cares seeks to raise funds to rally nationwide effort to raise funds for disadvantaged accountancy students in order them relieve their burden and support them in completing their studies.
Donate today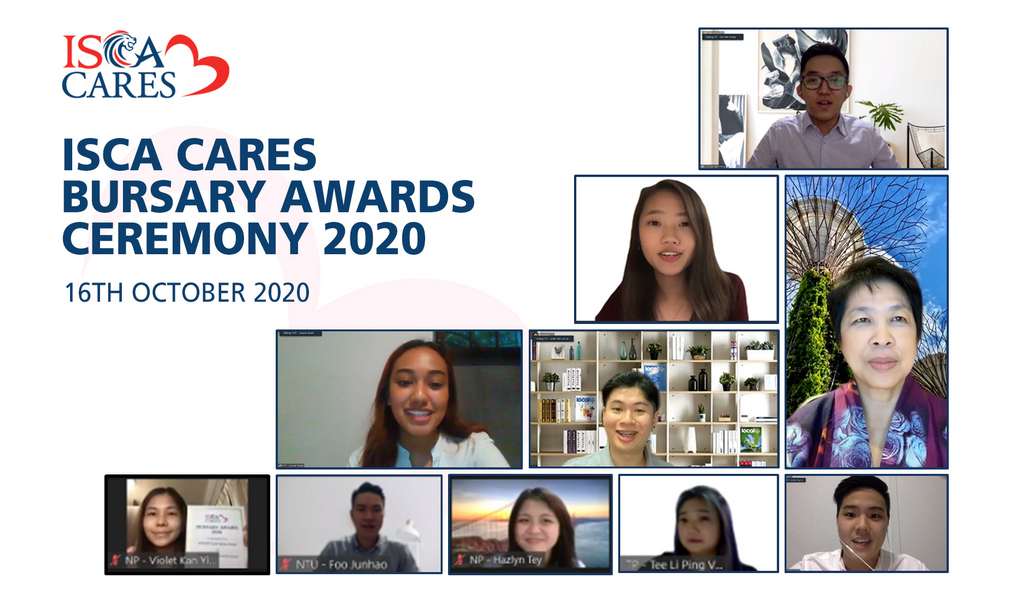 A Big Thank You to you!
28 students from underprivileged families were awarded a total of $54,000 during our annual ISCA Cares Bursary Awards Ceremony
Learn more
Hear from ISCA Cares Ambassadors
Hear about how some of ISCA Cares Ambassadors were supported in their educational journeys.
Learn more
Our Ambassadors' Stories
Hear how our Ambassadors faced and overcame life's hurdles with a strong fighting spirit and positivity.


Read more