Become an ISCA Corporate Member
Be at the forefront of business and practice insights by equipping your business and staff with enriching information and benefits that you do not want to miss out on today!
Join us as an ISCA Corporate Member where your organisation and all employees will get to enjoy the benefits as an ISCA member and more!
You can join our Corporate Membership at only $900 (worth over $3,500), so sign up now!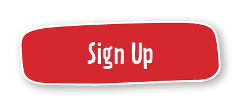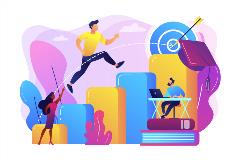 Explore the privileges of being a Corporate Member!

Access to ISCA Members' Lounge via your Corporate Membership Administrator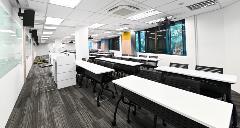 Receive $500 facility credits for booking of ISCA training and meetings rooms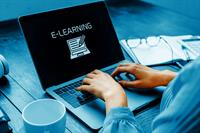 Complimentary 20 hours of curated e-learning
Grow your network & strengthen relationships with fellow Corporate Members and industry leaders through exclusive events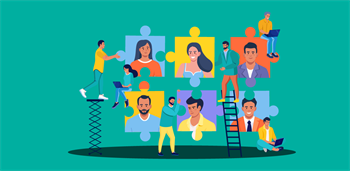 Access to pool of qualified accountants or CAs for Board, Audit Committee and Treasurer appointments
Existing Corporate User Accounts
Click the red button 'Upgrade to Corporate Membership'
About ISCA Corporate Membership
All Singapore or overseas registered companies, business firms, associations or government organisations etc. can join as ISCA Corporate Members. This is regardless of whether your representatives or team members are existing ISCA members.
When signing up for the Corporate Membership, you will be asked to provide a valid Unique Entity Number (UEN), Registry of Business (ROB) or Registry of Companies (ROC) reference.
A single annual Corporate Membership fee of $900 (before GST) applies to each organisation, regardless of the number of employees.
Let all your staff, including those who are not ISCA members, enjoy member rates for courses and events.
Get help in sourcing for Chartered Accountants to fill finance roles
Get help in sourcing for senior Chartered Accountants for Board, Audit Committee or Treasure appointments.
The corporate membership is for a period of one (1) year, with the option to renew nearing to the expiry date.
For sign-ups before 1 January 2023, the one-year subscription period is from 1 January 2023 to 31 December 2023 as all corporate membership entitlements will only take effect from 1 January 2023.
For sign-ups on or after 1 January 2023, the subscription period of one year counts from the date of sign-up. The corporate membership entitlements take effect from the date of corporate membership sign-up.
When signing up for the ISCA Corporate Membership, you will be asked to appoint an Account Representative.

The Account Representative will have access to perform administrative processes on behalf of your organisation e.g. register staff for courses and renew the corporate membership etc.

He or she will be able to log-in to the Corporate Membership via the ISCA Portal using their email addresses. He or she may add more persons from your organisation as additional Account Representatives, up to a total maximum of 3 persons.

Account Representatives access to the ISCA members' lounge and receive invites to exclusive networking events on behalf of your organisation. We recommend that someone from your management team be appointed as one of the Account Representatives.

Click on 'Prepaid Balance' to access your Complimentary 20 hours of E-learning
Click on 'Facilities Booking' to book meeting and function rooms
Click on 'My Profile' to update your contact details anytime
You will need to utilise your corporate membership entitlements by the expiry date of your subscription period. Any unutilised entitlement will be not be carried forward to your next subscription period when you renew your corporate membership.
There is no limit to the number of team members who can enjoy the entitlements under the corporate membership, as long as you have available training hours or facilities booking credits to utilise.
Complimentary 20 hours of curated e-learning
There is a list of e-learning modules that your team can choose from. The topics range from accounting technical knowledge, audit technical topics, financial reporting, sustainability reporting, ethics, personal develop skills, tax and more. Each module is about 1 to 2.5 hours long, which are short courses where your team members can learn at their own pace.
As long the individuals are employees of your organisation, they can utilise the complimentary 20 hours of curated e-learning, regardless of whether they have an accounting qualification or are existing ISCA members.
The individual employee will be prompted to enter their details before they start the e-learning module. Upon completion of the module, a digital certification will be issued to the designated name. The digital certification is available for download from ISCA Portal via the corporate member log-in, under My Certificates.
For the entitlement of 20 hours of curated e-learning, this would be part of the corporate membership entitlements and a new set of 20 hours will be made available with the annual renewal of your corporate membership.
Click on 'Complimentary 20 Hours of E-learning' to view list of modules.
Click on the course title(s) to view the e-learning module details
Click 'Add to Cart' if you would like to enrol yourself or your staff for the e-learning module(s).
Click on 'Cart' at the top of the page to complete the enrolment
4. Select 'Pay from: Complimentary 20 Hours of E-learning' to utilise your complimentary e-learning hours, subject to any unutilised hours
Employees of an organisation who is an ISCA Corporate Member is not required to fulfill CPE hours, unless he or she is an ISCA Member. ISCA Members may refer to their CPE requirements. For staff who are ISCA members, the duration of the e-learning can be counted towards fulfilling their CPE requirements where applicable.
The facilities available for booking include meeting rooms (including for coffee and/or dining), function rooms (suitable for hybrid events) and work spaces. Have a look at the photos on our Corporate Membership
brochure
.
The $500 credits to book ISCA facility is for one-time use only. In the event that the facility booking made is less than $500, the remaining amount will be forfeited.
The booking of ISCA facilities will be subject to availability. Click on 'Facilities Booking' to book meeting and function rooms. For further enquiries on facilities booking, please contact
rental@isca.org.sg
.
Any cancellation or change of date of the facility booking is not allowed, nor will it be refundable.
ISCA members and Corporate Members (via Account Representative). Members may bring guests but they need to complete a visitor form upon entry.
Corporate Members can bring in their own caterers. ISCA is currently working to bring in F&B vendors to be our partners in our catering requirements. Once this is available, it will be updated in the booking website. However, ISCA will impose a service fee to provide this service.
Yes, ISCA will provide essential support such as room set-up and AV equipment. Events support can also be provided at separate charges.
Need help with Hiring, Training and Board Appointments?
A board of directors with diverse backgrounds enables a well-rounded and effective process for decision-making. ISCA members are professional accountants well-equipped with the skills and expertise to contribute in terms of technical competencies and professional experience. ISCA is able facilitate and match qualified members to the companies (Corporate Members) for board appointments. Please reach out to corporate@isca.org.sg to kickstart the discussion.
Corporate Members can enjoy preferential rates for advertising on the ISCA Journal. For more details, please contact marketing@isca.org.sg.
Yes, all staff of ISCA Corporate Members will be able to subscribe to ISCAccountify at the ISCA members rate. To do so, go to the ISCAccountify sign-up page and log in using your Corporate Member email address.
Yes, ISCA Corporate Members can enjoy discounts and promotions offered by our merchant partners. See details at Member Privileges.