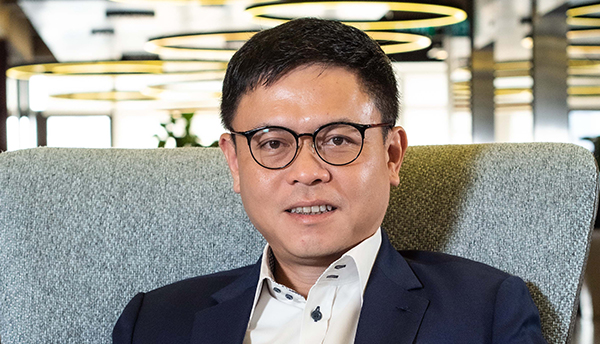 ISCA Member Mr Lawrence Wu, President and Executive Director of Sunseap Group
1. Why did you choose to become a Chartered Accountant?
I graduated from the Nanyang Technological University with First Class Honours in Accountancy in 2000 and have been a Chartered Accountant for more than 10 years.
I developed a strong love for numbers in my earlier years in school because numbers are like a second language; and I love how the logic of numbers makes our lives easier. In addition, finance is crucial for anyone who wants to be an entrepreneur. The financial knowledge that I have acquired by becoming a Chartered Accountant goes a long way in helping me to make more analytical and informed decisions. I have truly benefited from being a Chartered Accountant, both professionally and personally, and hope to contribute my financial knowledge and trained skills to leading Sunseap to greater heights.
2. Can you share briefly about how the Sunseap Group came about?
Sunseap was first incorporated in 2011. It has since grown and is now an established clean energy solutions provider in Singapore, with regional operations in Southeast Asia and parts of Asia Pacific. The idea for Sunseap originated during my tenure with an infrastructure investment bank - that would be Macquarie - as well as during the time where my Co-founder and CEO Frank Phuan was assisting his father in the assembly and supply of solar panels. We noted that the manufacturing side was increasingly competitive with global reduction of prices of solar panels, advances in technology and massive amounts of capital further scaling up global supply and reduction of production costs. Frank and I were university mates and we spoke from the perspective of his background as an engineer with experience in the solar panel manufacturing and systems integration, coupled with my background in accounting and finance, investment markets, infrastructure ownership needed for Sunseap's offering of "Solar-for-a-Service". The rest, as they say, is history.
One of our first projects was a 2 Megawatt-peak (MWp) photovoltaic installation for HDB and based on that track record, we went on to win other HDB and government-related projects, as well as from Big Tech companies like Apple and Facebook. We currently have a portfolio of pipeline and completed projects that are close to 2 Gigawatt-peak (GWp) locally - including installations on more than 3,000 buildings across Singapore - and regionally.
3. How does your role as President and Executive Director of Sunseap Group enable you to make a difference to businesses, the community and the environment?
One requires me to be strategic and think about where the Group needs to in the future, and what we need to do to get there. Let's say it's somewhat more abstract. As Executive Director, I am responsible for reporting the details of what the Group did and achieved, a high level report card which identifies the gaps and recommends to the Board what actions need to be taken. It's more specific, more exact.
My training as an accountant coupled with my working experience in investment banking has given me a strong foundation to think strategically, review objectively and be pragmatic and decisive. These skills are crucial in the solar energy sector, as it's a dynamic business which requires a cool head and a steady hand. Some decisions have an intended effect on the business, like when we completed one of the world's largest offshore floating solar farms in the Straits of Johor. In all decisions, I'm cognizant of the possible impact that what we do at Sunseap will have on the community at large. My job is to steer things towards a more positive outcome for all. Being in the business of environmental sustainability, one of our core values is also Sustainability, which is meant to be inclusive for all stakeholders – Community, businesses, staff, shareholders and investors
4. How has being a Chartered Accountant and an ISCA member helped you to do what you do?
Being a Chartered Accountant and ISCA member brings about an immense amount of credibility and integrity, especially in front of professional investors when I was a first time entrepreneur more than 10 years ago. Such credentials also enable clear articulation of business and expansion plans, and translating them into numbers and financial metrics.
5. Chartered Accountants have the breadth of skills, global expertise and commitment to ethics to make a difference to businesses, the economy and the community. Can you share some anecdotes or highlights from your career that demonstrates this? You can elaborate be one aspect (e.g. breadth of skills), or more.
The impact and difference made can be felt via the following avenues delivered through the work done by Sunseap:
1. Being a renewable energy partner of choice for government agencies and municipalities, regional grid monopolies, Big Tech, MNCs, and local companies; extending our clean energy mission by becoming an official energy retailer to residential consumers starting in 2018.
2. Countering the effects of global warming with renewable energy projects. Case in point, the 5MWp Offshore Floating Solar Farm moored off Woodlands which can produce up to 6,022,500 kilo-watt hours (kWh) of energy and potentially offset 4,258 metric tons of carbon dioxide. This translates to the benefits of planting 99,073 trees, and this is just from one project.
3. More than SGD $600 million raised to-date via equity and project financing and invested into solar generation facilities and environmental sustainability projects.
4. Many community projects ranging from education programmes with schools on solar and other forms of green technologies, participation in charitable work such as providing solar panels to villages and construction of roads as part of our solar energy projects in Vietnam to benefit the needy, participation in committee discussions, both formal and informal, to further promote and propagate renewables and carbon mitigation.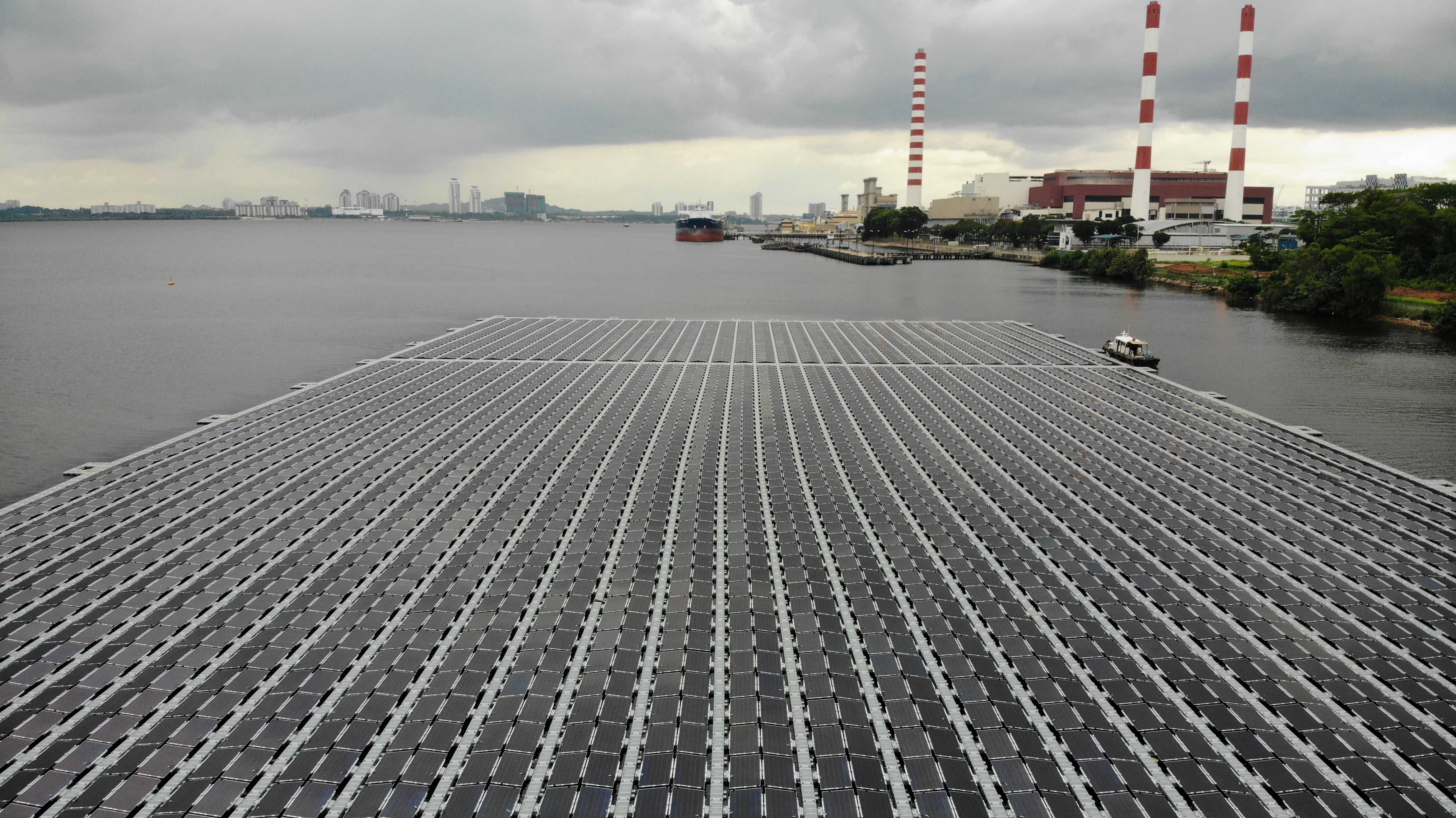 Sunseap's Offshore Floating Solar Farm in Singapore can potentially offset 4,258 metric tons of carbon dioxide. This translates to the benefits of planting close to 100,000 trees.
6. How do you think Chartered Accountants can make a difference to businesses and economies in today's VUCA (Volatile, Uncertain, Complex, Ambiguous) environment?
Chartered Accountants bring rich resources to businesses and economies in a myriad of ways. Some of us work in tax compliance which has a direct benefit to the economy in some concrete ways. Some of us create opportunities by arranging for business financing. And then, there are some of us who step into a new industry, armed with optimism, the training we received and the professional standards of specificity. It's a good starting point. Perhaps most of all, with the emphasis of sustainability reporting, the role of Chartered Accountants, by its very nature, can take the lead role in promoting and reporting sustainability efforts taken by corporates and other entities. Being able to balance integrity, objectivity and being practical in problem-solving, and to communicate this well, these are all useful skills. The Covid-19 pandemic has highlighted the need for strong leadership more than ever. As the contemporary saying goes, it takes a village. I think it is advantageous if the village includes a Chartered Accountant or two!
Sunseap's operations span the Asia-Pacific region with facilities in Vietnam, Taiwan and Japan.
Sunseap's facilities in Chiba Prefecture, Japan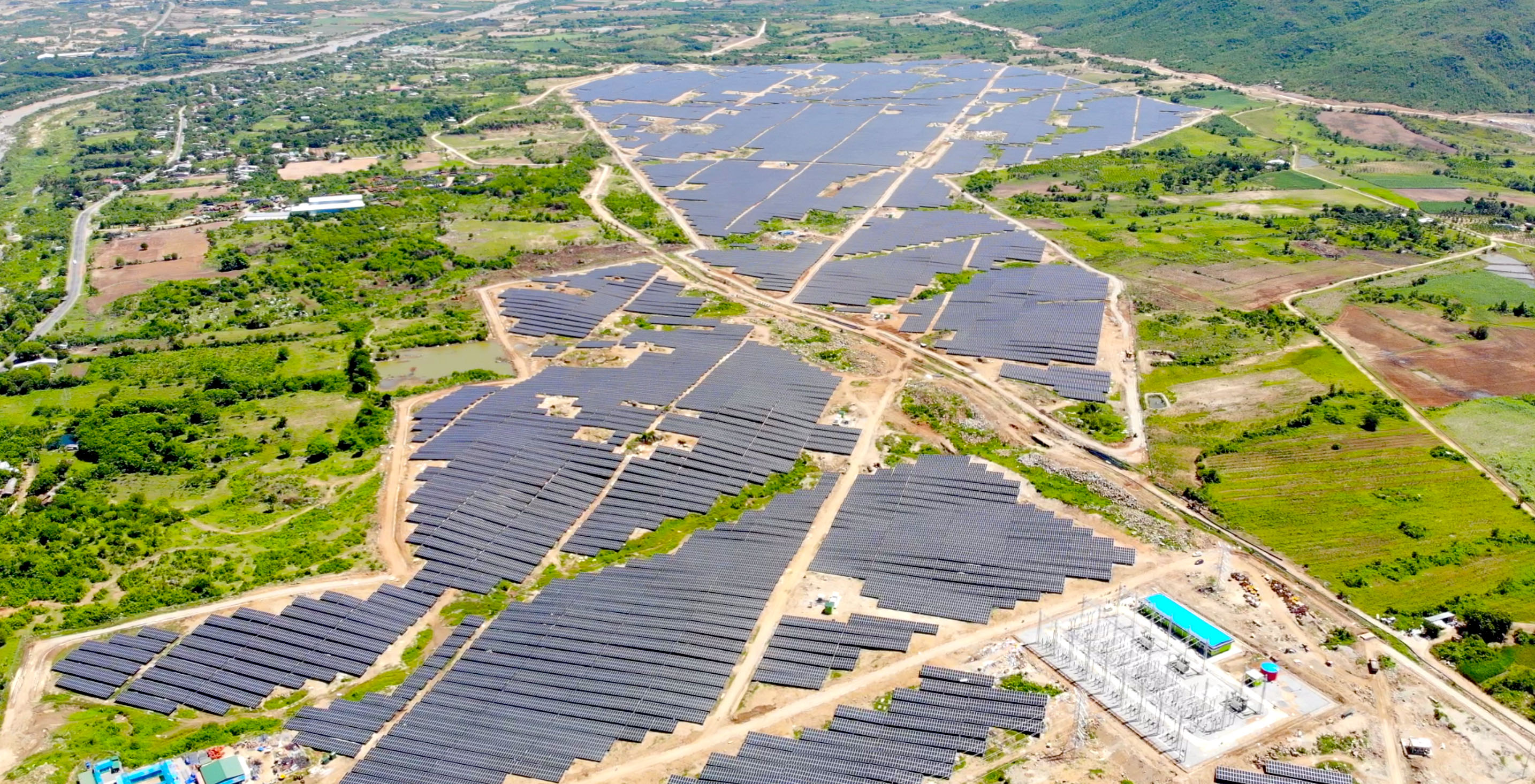 Sunseap's Solar Farm in Ninh Thuan, Vietnam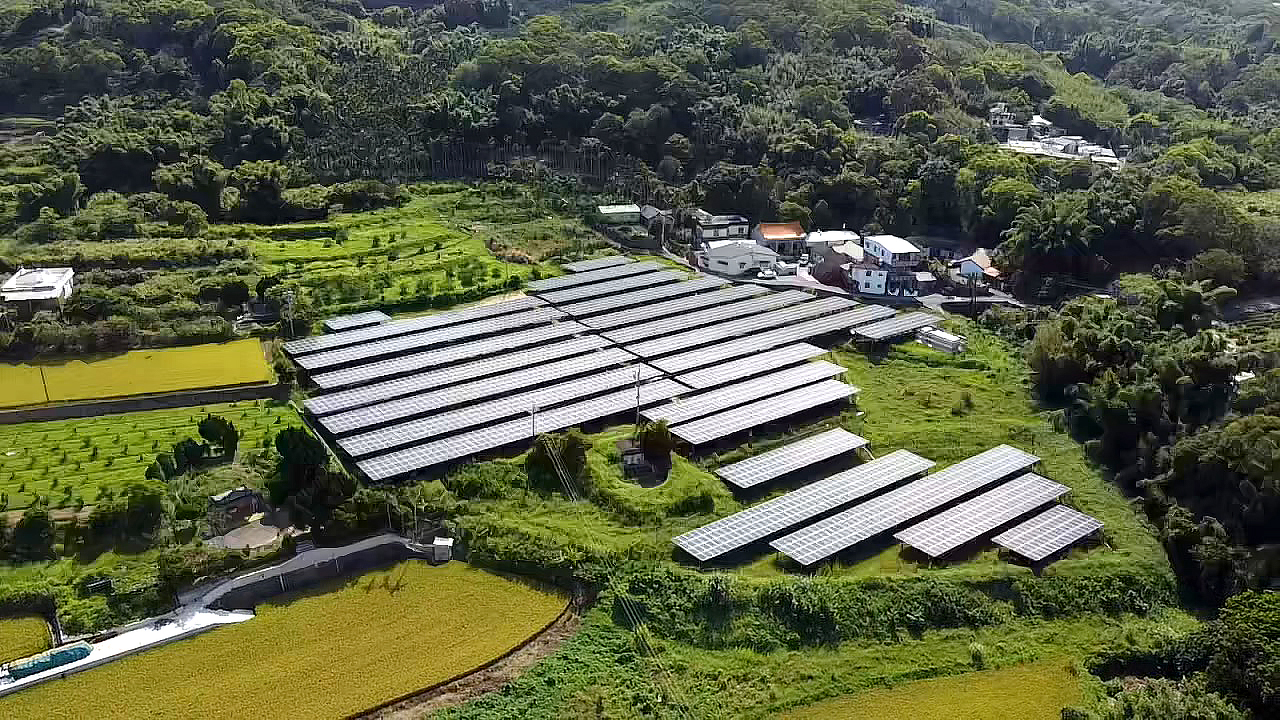 Sunseap's Solar Farm in South Miaoli, Taiwan
Chartered Accountants have the breadth of skills, commitment to ethics and global expertise to help your business thrive. Making a difference in diverse ways in various parts of the world, Chartered Accountants are uniquely experienced to help get businesses and economies moving again.
Read more stories here