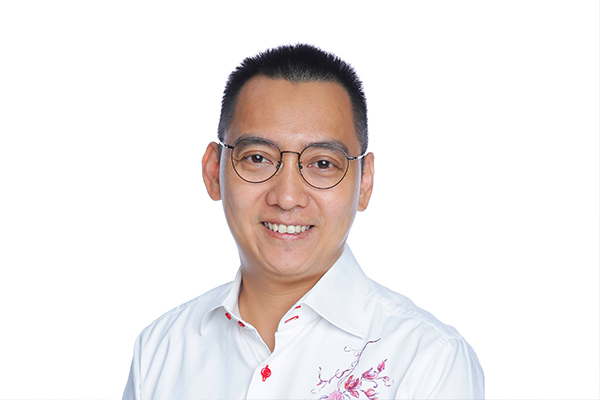 Don Wee, Member of Parliament for Chua Chu Kang GRC
1. Why did you choose to become a Chartered Accountant?
As a finance professional, I needed a trusted designation which will set me apart from my peers in the same industry. The CA (Singapore) designation is the most recognisable professional accountancy designation in Singapore, and it gives me the credibility and skills needed to perform my role confidently at work. Employers also value individuals who possess the CA (Singapore) designation and it is often those with the designation who will be considered for career promotion and opportunities.
2. Can you share briefly about how you got into public service? How has the journey been like for you in serving the community as a Member of Parliament?
Before entering politics in 2020, I had served with various welfare organisations, two secondary schools, the Institute of Mental Health, the Office of the Public Guardian, and of course ISCA. It involves a lot of hard work, but it is gratifying when you realise the policy recommendations and the initiatives which you are involved with can benefit many Singaporeans.
Mr Wee at an outing with some of the elderly residents from Chua Chu Kang GRC.
3. As MP for Chua Chu Kang GRC, how do you lead your ward in a way that makes a difference to the community?
I see myself both as a leader and team player. A good leader must be able to resonate with the community and provide sound solutions when problems arise. When I engaged with various individuals during the weekly Meet-the People Session, the conversations hone my skills to become a more empathetic and astute leader. As a team player, I like to build close relationships with my lovely team of volunteers and work with them to ensure the smooth running of my constituency.
4. How has being a Chartered Accountant and an ISCA member helped you to do what you do as an MP?
Politics is about balancing trade-offs in trying to achieve a positive impact on the community and the nation. Accountancy has taught me the importance of performing Cost-Benefit Analysis to analyse the strengths and weaknesses of each option before making a decision, i.e. in every decision we make in politics, there is a need to strike a balance between the social returns and costs.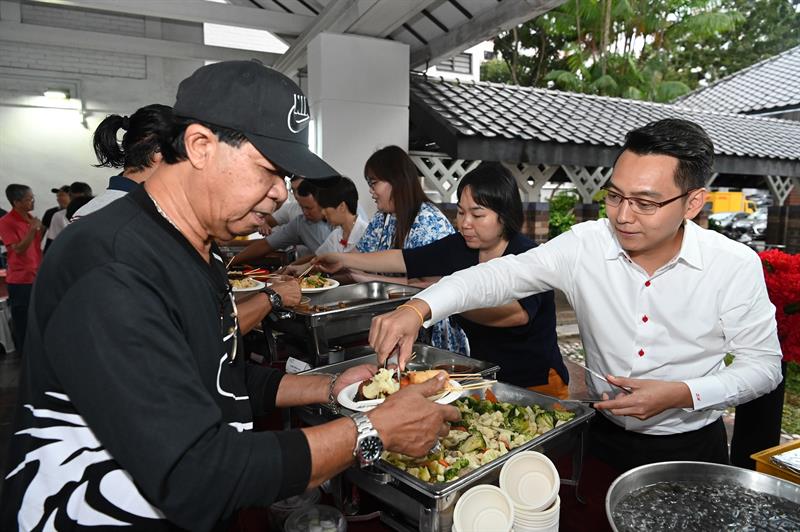 Mr Wee serving food to essential service workers to thank them for their hard work and service.
5. Chartered Accountants have the breadth of skills, global expertise and commitment to ethics to make a difference to businesses, the economy and the community. Can you share some anecdotes or highlights in your role as an MP that demonstrates this? You can elaborate on one aspect (e.g. breadth of skills) or more.
Being a Chartered Accountant of Singapore has its fair share of merits. The opportunity to contribute back to society is one of them. The CA (Singapore) designation underscored my professionalism and gave me the credibility to engage in pro bono work. I've helped to manage the finances of various charity and welfare organisations that may not have the capacity to engage an audit firm. Amidst the pandemic, I've unfortunately witnessed the degradation of many businesses and companies. Coupled with my current role at the bank, being a CA (Singapore) gave me the skills and foresight to provide sound advice to companies that are embroiled in complex financial situations. I am proud to be a CA (Singapore) as it allows me to make a difference.
Chartered Accountants have the breadth of skills, commitment to ethics and global expertise to help your business thrive. Making a difference in diverse ways in various parts of the world, Chartered Accountants are uniquely experienced to help get businesses and economies moving again.
Read more stories here