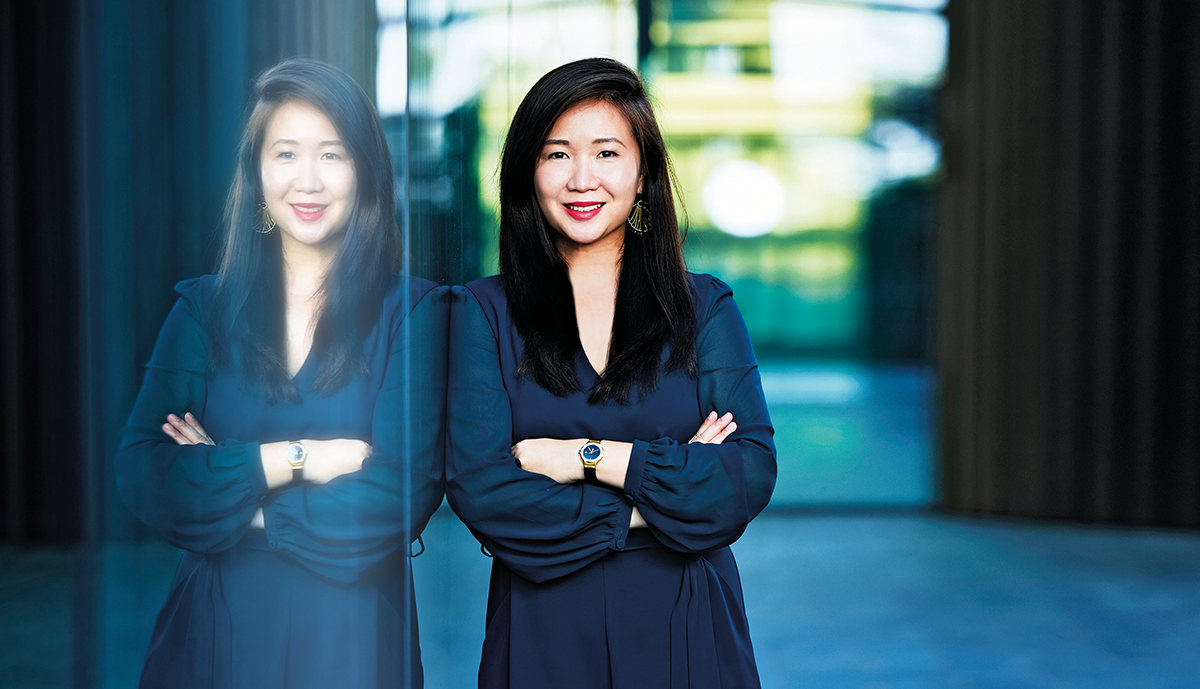 ISCA Member Ms Fang Eu-Lin, Sustainability and Climate Change Leader, PwC
1. Why did you choose to become a Chartered Accountant?
The world flourishes when it is built on trust and accountability, I believe that Chartered Accountants provide that trust and accountability. At the same time, the attributes of accountants – like numeracy, truth, logic, rigour – are important attributes that can be applied widely, including in the areas which are more topical, like sustainability.
2. How did you get involved in this work of combating climate change and championing sustainability?
I recall when I was in school, I enjoyed math, but I really enjoyed science and geography too. When I was given the opportunity to build the practice at PwC, I felt it was a synergy of those areas. It is often challenging as it is complex and often, you have to work with a blank piece of paper, but it is very fulfilling.
3. How does your role as PwC's Sustainability and Climate Change Leader enable you to make a difference to businesses, the environment, and/or the community?
It's very aligned to my own personal values. From a social justice perspective, I have thought that not everyone starts off at the same footing; some are more fortunate that others. Through initiatives that are undertaken by corporates, whether it is scholarships, training or mentorship, these can help to narrow the gap.
When I went back to school to study more on climate change, you learn that the Earth's natural ecosystem is complex and interrelated. Fossil fuels do not belong in the atmosphere, they belong in the ground. There has been a great and unwieldly acceleration of greenhouse gasses in the atmosphere which is causing climate change. It is not natural. The recent Inter-governmental Panel on Climate Change (IPCC) Working Group 1's Sixth Assessment Report has confirmed that too. We have to reverse the climate crisis through collective cooperation, effort and innovation.
Ms Fang was the moderator for the panel discussion "Accountants: Spearheading Business Change… and now, Sustainability" at the ISCA virtual PAIB Conference 2021.
"Chartered Accountants have the right skill sets in the area of reporting, and the credibility to enable trust and transparency in sustainability."
ISCA Member Ms Fang Eu-Lin, Sustainability and Climate Change Leader, PwC
4. How has being a Chartered Accountant and an ISCA member helped you to do what you do?
I believe that accountants have a significant role to play in climate change and sustainability. ISCA is making good strides in the area of sustainability and enabling accountants to be part of the climate change solution and to facilitate better sustainability practices. For example, I think the guidebooks such as the sustainability reporting implementation guidebook was a useful publication to help first-time reporters of sustainability reporting. ISCA also holds seminars and training on Environmental, Social and Governance (ESG) matters and how it involves accountants.
5. Chartered Accountants have the breadth of skills, global expertise and commitment to ethics to make a difference to businesses, the economy and the community. Can you share some anecdotes or highlights from your career that demonstrates this? This can be one aspect (e.g. breadth of skills), or more.
The foundational skills as a Chartered Accountant, as an auditor, allowed me to be comfortable with numbers. In the world of sustainability, one would also need to be confronted with numbers, which come in the form of greenhouse gas emissions measurement, ESG targets and measurement and impact measurement. Accountability and trust around those numbers are important because we have an absolute carbon budget which should not be exceeded in order to keep to a well below 2 degrees Celsius world. Measurement, reporting and trust around what is disclosed will therefore hold organisations accountable on emissions and other key ESG related matters.
6. How do you think Chartered Accountants can make a difference in the area of sustainability?
Developments in regulations on reporting around the world, including the European Union (Corporate Sustainability Reporting Directive), the International Sustainability Standards Board, mandatory Task force on Climate-Related Financial Disclosures (TCFD) reporting, potential US Securities and Exchange Commission regulations will drive more ESG reporting. It can be seen to be a deluge of ESG reporting demands and Chartered Accountants have the right skillsets in the area of reporting, and credibility to enable trust and transparency in sustainability.
Chartered Accountants have the breadth of skills, commitment to ethics and global expertise to help your business thrive. Making a difference in diverse ways in various parts of the world, Chartered Accountants are uniquely experienced to help get businesses and economies moving again.
Read more stories here