Services & Learning
Unlock access to offers on solutions and services for your needs.

Confirmation is the world's leading provider of online audit, legal and financial data confirmations. Confirmation helps you control the audit confirmation process from start to finish. That's why 16K+ audit firms, 4K+ responding banks and departments, and 1.5M users use their secure, centralised platform to confirm their financial data.

Promotion Details (For ISCA Members)

ISCA members enjoy unlimited use of Confirmation's AR/AP confirmation service for 60 days. This comes with a complimentary 30-minute training session offered, to help members get started. This special offer* is available from now until the 31 December 2022.

To enjoy this special offer, visit www.apac.confirmation.com/isca2022.

*Applicable only to ISCA members, including members who are existing clients but have not yet used the AR/AP confirmation service.
Banqup is a cloud-based solution that simplifies the administrative and financial tasks for SMEs, self-employed business and freelancers. Banqup is a one-stop-shop solution that provides your business with an overview of all your incoming and outgoing invoices, allowing you to spend less time on administration and invoicing, and more time to make your business thrive.
Thanks to the accounting console, Banqup delivers the invoices directly to the accountant.
Banqup is the No 1 solution on InvoiceNow.

Promotion Details (For ISCA Members)

ISCA members enjoy a complimentary Banqup account for their own business, as well as a complimentary Accounting Console to access their clients' invoices.
To enjoy the above offer, interested accountants can contact accountants@banqup.sg
For more information, please visit: https://www.banqup.com/sg/en




FortisWills is one of the pioneer estate planning companies in Singapore that offers affordable and accessible estate planning and Will writing services, safekeeping and custody service and probate assistance. FortisWills offers both standard and bespoke Wills tailored to your specific circumstance. Having written over 27,000 Wills since and though FortisLaw, their preferred legal partner, FortisWills has registered the most number of Lasting Power of Attorney (LPAs) in Singapore.
FortisWills offers:
Basic Will: A legal documents to distribute your entire estate appointing two executor and up to six beneficiaries after you pass on.

* Extra clauses where applicable, will be charged separately.


Lasting Power of Attorney (LPA): A legal document which allows you to appoint one or more persons to make decisions and act on your behalf if you should lose mental capacity one day.
For more information: www.Fortiswills.com.sg
Promotion Details (For ISCA Members and Corporate Members)
Will-writing services starting from $350
Lasting Power of Attorney (LPA) at $250
To book an appointment, call 6532 3848 now!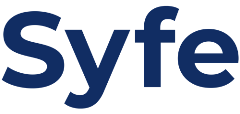 Syfe is a digital investment platform that is building the next generation of financial solutions for individuals across Asia, licensed by the Monetary Authority of Singapore (MAS). Launched in July 2019, Syfe's mission is to transform the way people manage their money and make high quality financial services affordable and accessible to all. Syfe is the all-in-one platform where everyday investors can access simple, smart and affordable investing, to grow wealth their way.
Promotion Details :
For new Syfe customers, enjoy the following:
6-month management fee waiver on up to S$80,000 of your investments, equating to S$200 in savings

Get S$70 in cash credit when you deposit at least S$1,000 in Syfe Trade and make a trade
For more information on Syfe promotions (for ISCA Members & Staff), please visit: https://invest.syfe.com/isca/ or for further queries, email to support@syfe.com.
Please visit our help center for answers to our Frequently Asked Questions.

World Scientific is a Singapore-headquartered, international academic publisher, with 13 offices around the world. We have published for local luminaries that include both former Prime Ministers Lee Kuan Yew and Goh Chok Tong, former ministers, senior civil servants, and prominent public figures like George Yeo, Tommy Koh, and Ho Kwon Ping, amongst others. World Scientific publishes about 600 professional, scientific, technical, medical and popular books annually and 150 academic journals in various fields. Find out more about us at www.worldscientific.com.
For ISCA Members, Corporate Members & Staff:
Enjoy 20% off on World Scientific books if you purchase the book online at
https://www.worldscientific.com/page/ISCA
. Enter promo code "ISCA20" at checkout.