Software & Services
Unlock access to offers on solutions and services for your needs.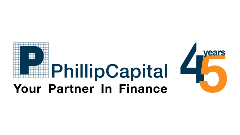 Since its inception as a stockbroker in 1975, PhillipCapital has grown into an integrated Asian financial house with a global presence and offers a full range of quality and innovative services to retail and high net worth individuals, family offices, as well as corporate and institutional customers.
As a one stop broker for insurance, it partners more than 35 life and general insurers to provide a wide range of insurance products and dedicated services for customers with varied needs for protection and wealth accumulation. Its comprehensive suite of products include global health, legacy planning solutions for high-net-worth individuals, commercial insurance, business packages, professional indemnity, cyber insurance and employee benefits plans.
Please visit their website at https://www.phillip.com.sg/ to find out more!
Promotion Details (For ISCA Members & Staff)
In partnership with Delta Insurance, Phillip Securities Pte Ltd, a member of PhillipCapital, offers Cyber & Data Protection Insurance with the following coverage not currently widely available in the market yet:
Commercial Legal Expense Insurance

Cyber Crime Social Engineering
ISCA Members are entitled to a Special Offer. Click to find out more.
In addition, Phillip Securities is offering:
Bond Investment - Click

here

to find out more.

Share Builders Plan (SBP) - Click

here

to find out more.
As a one stop business insurance and investment solutions provider, Phillip Securities also offers Professional Indemnity, Employee Benefits, Work Injury Compensation, Director & Officer Liability, Office Insurance and other commercial insurance with comprehensive coverage at attractive premium rates.
In addition, Phillip Securities is offering bond investment, which provides a predictable income stream, and SBP, which offers a consistent and disciplined means of investment for stocks.
For enquiries, please Call/WhatsApp: (65) 9004 9302 or Email to jamespoon@phillip.com.sg.
For enquiries on Bonds Investment & SBP, please call (65) 6536 7059 or (65) 9388 1379 or Email to
affluentmarkets@phillip.com.sg

Volve is the ideal finance collaboration tool for remote teams. Pay, submit, manage and track business expenses anytime, from anywhere.
Automated expense reporting, receipt tracking and matching eliminate manual entry and deter fraud. With our easy cloud software implementation, you could be up and running in minutes.
Here's why Volve is Singapore's preferred expense management solution:
Encourage responsible spending: Configure settings with your expense policy in mind and empower employees with pre-authorised budgets.
Integrated corporate cards: Physical and virtual Visa corporate prepaid cards track expenses in real-time.
Fast and painless expense reporting: Expenses are managed and approved in Volve's mobile app (available for Android and iOS devices). Cash receipts are tracked via OCR scanning technology.
Better visibility and control: Make better informed decisions thanks to accurate real-time reports. No more admin time spent on incomplete or incorrectly claimed expenses.
Automated reporting: More than 30 automatically created data points for each expense give you full visibility and flexibility for reporting and analytics.
Promotion Details (For ISCA Members)
ISCA members enjoy up to 20% discount on the monthly subscription fee for their company, and a full waiver of the set-up fee.
To learn more about Volve and claim your offer call (65) 6797 9616, email to hello@volve.cc or contact us via live chat at https://volve.cc