Software & Services
Unlock access to offers on solutions and services for your needs.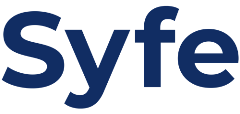 Syfe is a digital investment platform that is building the next generation of financial solutions for individuals across Asia, licensed by the Monetary Authority of Singapore (MAS). Launched in July 2019, Syfe's mission is to transform the way people manage their money and make high quality financial services affordable and accessible to all. Syfe is the all-in-one platform where everyday investors can access simple, smart and affordable investing, to grow wealth their way.
Promotion Details :
For new Syfe customers, enjoy the following:
6-month management fee waiver on up to S$80,000 of your investments, equating to S$200 in savings

Get S$70 in cash credit when you deposit at least S$1,000 in Syfe Trade and make a trade
For more information on Syfe promotions (for ISCA Members & Staff), please visit: https://invest.syfe.com/isca/ or for further queries, email to support@syfe.com.
Please visit our help center for answers to our Frequently Asked Questions.

FortisWills is one of the pioneer estate planning companies in Singapore that offers affordable and accessible estate planning and Will writing services, safekeeping and custody service and probate assistance. FortisWills offers both standard and bespoke Wills tailored to your specific circumstance. Having written over 27,000 Wills since and though FortisLaw, their preferred legal partner, FortisWills has registered the most number of Lasting Power of Attorney (LPAs) in Singapore.
FortisWills offers:
Basic Will: A legal documents to distribute your entire estate appointing two executor and up to six beneficiaries after you pass on.

* Extra clauses where applicable, will be charged separately.


Lasting Power of Attorney (LPA): A legal document which allows you to appoint one or more persons to make decisions and act on your behalf if you should lose mental capacity one day.
For more information: www.Fortiswills.com.sg
Promotion Details (For ISCA Members)
Will-writing services starting from $300
Lasting Power of Attorney (LPA) at $225
To book an appointment, call 6532 3848 now!

Volve is the idea finance collaboration tool for remote teams. Pay, submit, manage and track business expenses anytime, from anywhere.
Automated expense reporting, receipt tracking and matching eliminate manual entry and deter fraud. With our easy cloud software implementation, you could be up and running in minutes.
Here's why Volve is Singapore's preferred expense management solution:
Encourage responsible spending: Configure settings with your expense policy in mind and empower employees with pre-authorised budgets.
Integrated corporate cards: Physical and virtual Visa corporate prepaid cards track expenses in real-time.
Fast and painless expense reporting: Expenses are managed and approved in Volve's mobile app (available for Android and iOS devices). Cash receipts are tracked via OCR scanning technology.
Better visibility and control: Make better informed decisions thanks to accurate real-time reports. No more admin time spent on incomplete or incorrectly claimed expenses.
Automated reporting: More than 30 automatically created data points for each expense give you full visibility and flexibility for reporting and analytics.
Promotion Details (For ISCA Members)
ISCA members enjoy up to 20% discount on the monthly subscription fee for their company, and a full waiver of the set-up fee.
To learn more about Volve and claim your offer call (65) 6797 9616, email to hello@volve.cc or contact us via live chat at https://volve.cc