Profile of current and past participants:
Accounting and Finance professionals

Audit practitioners, Internal and External Auditors

Banking and Financial Services professionals

Forensics Accountants and Analyst

Compliance and Risk Management professionals

Law enforcement officers
Hear from past graduates!
Individual must possess:
(A) At least a recognised bachelor's degree* or equivalent in the following disciplines:
Accountancy related; or
Other degrees with at least one year full-time and recent relevant work experience in financial forensic-related fields such as law enforcement, financial and regulatory compliance and forensic advisory; OR
(B) a final year bachelor's degree in accountancy from the ISCA FFAQ accredited Singapore institutes of higher learning (IHLs):
which may be granted partial exemption from selected modules of ISCA FFA Qualification subject to completion of relevant subjects at degree level to be recognised by ISCA; and
be allowed to graduate from The Qualifcation upon completion of bachelor's degree.
Applications for the ISCA FFA Qualification are open all year round except in December. Successful applicants will be approved as candidates and advised of the next available workshop and examination session upon admission.
* Those who do not meet academic requirements will have their applications assessed on a case-by-case basis.
Candidates who have been admitted into the ISCA FFA Qualification will have a candidature validity period commencing on the date of admission and expiring on the 31 December of the third (3rd) calendar year. For example, if you are admitted as a candidate on 15 June 2020, your candidature validity period will commence on 15 June 2020 and expire on 31 December 2022.
Candidates who wish to apply for the credential must complete the corresponding qualification within the prescribed candidature validity period.
Upon completion of all four modules and acquiring at least three years of relevant work experience in financial forensic related field immediately prior to the application, ISCA FFA Qualification graduates can apply for ISCA membership, subject to meeting the prevailing membership admission requirements, and be conferred the ISCA Financial Forensic Professional (FFP) credential.
More information regarding the credential can be found here.
Workshop and Exam Schedule
Nov 2023 Exam Session

Application Submission Deadline
Module Registration Period
Workshop & Exam Period
Exam Results Release Period

8 September 2023

8 May 2023 to

15 September 2023

Please refer to the table below





(Maximum capacity per module: 40)

By Dec 2023

ISCA reserves the right to amend the workshop and examination dates and delivery modes, depending on situations such as a national health emergency. Candidates will be notified of any changes to workshop and examination dates, timing, and delivery mode.



Learning format:

Blended learning approach - a combination of instructor-led workshops and online courseware, accessible through ISCA Learning Management System, to provide a comprehensive and engaging learning experience.
1) Forensic Accounting and Investigation, Digital Forensics and Financial Crime modules -
- Blended learning, with 1-2 days of online workshops facilitated by experienced financial forensic practitioners, along with E-learning components
2) Professional Requirements module - an E-learning module
Each module will include an end-of-module assessment.
Workshop attendance is compulsory, and full attendance is required before candidates are allowed to sit for the examination(s).
All workshop materials, whether delivered in-person or virtually, will be provided in

softcopy only

.
ISCA and the training provider always work closely to ensure that the mode of delivery will be appropriate for ISCA FFA Qualification's intended learning outcomes.
Programme Fees
Name of Module
Amount (inclusive of GST)

1

Forensic Accounting and Investigation

S$ 1,620

2

Digital Forensic

S$ 1,620

3

Financial Crime

S$ 1,620

4

Professional Requirements

S$ 216

Total Fees

S$ 5,076
Other Fees

Type of Fees

Amount (inclusive of GST)

1

One-time Application Fee

WAIVED

2

Annual Candidate Fee

WAIVED

3

Resit Examination Fee per module for

Forensic Accounting and Investigation

Digital Forensics

Financial Crime

S$ 864

4

Resit Examination Fee per module for

Professional Requirements

S$ 108
Funding options are available to defray the course fees. Click here to find out more each funding option's eligibility criteria and their respective application process. Terms and conditions apply.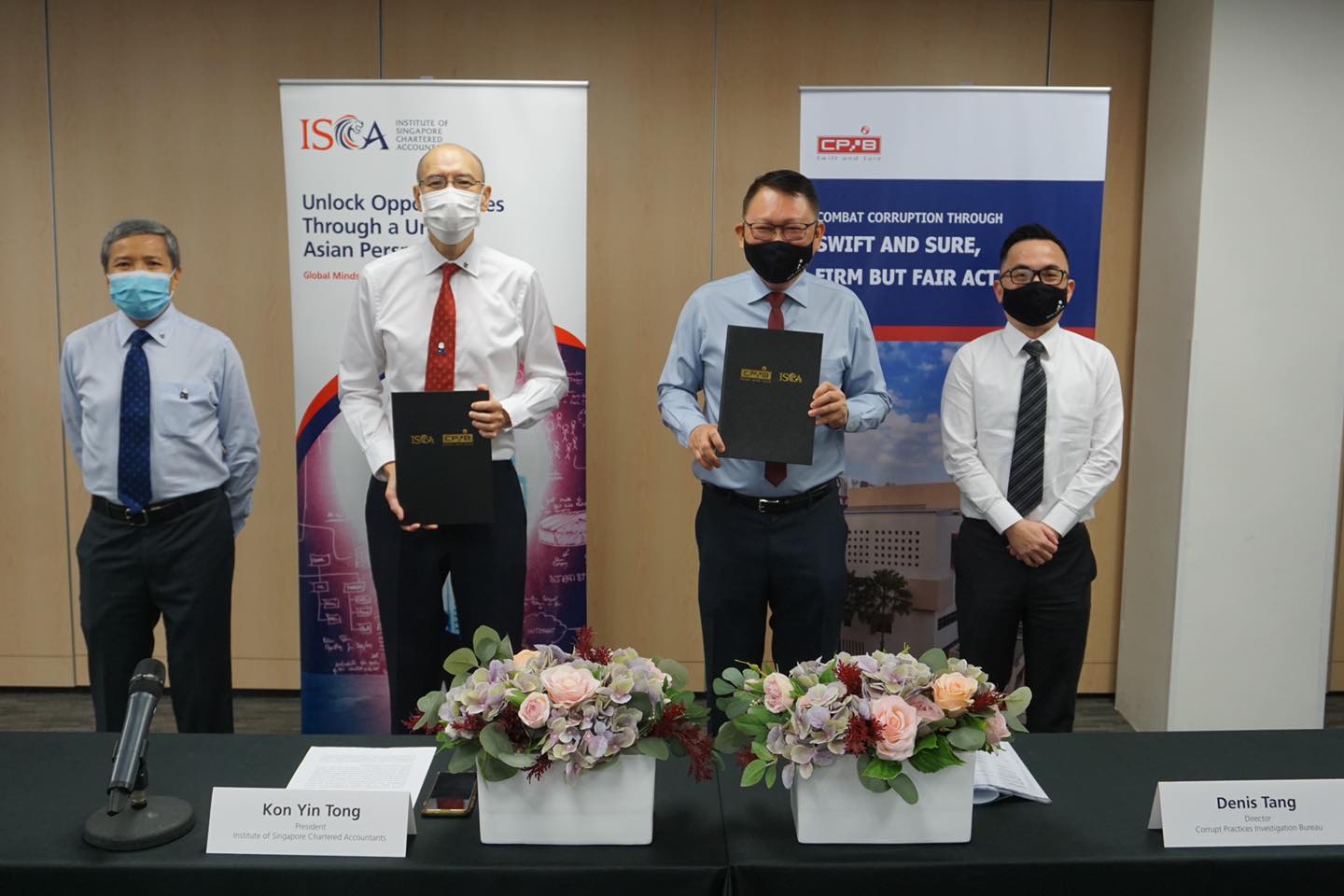 Corrupt Practices Investigation Bureau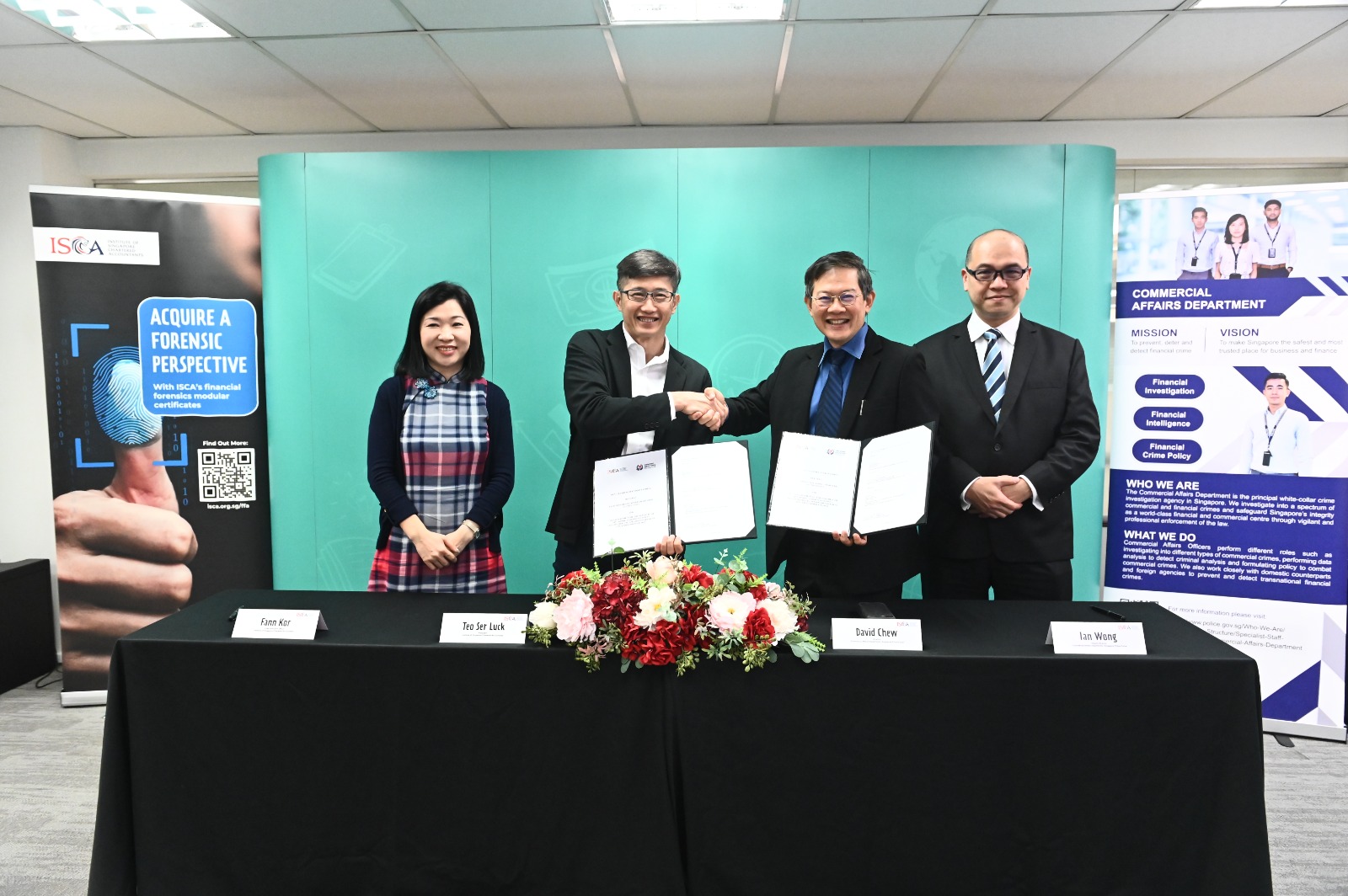 Singapore Police Force (Commercial Affairs Department)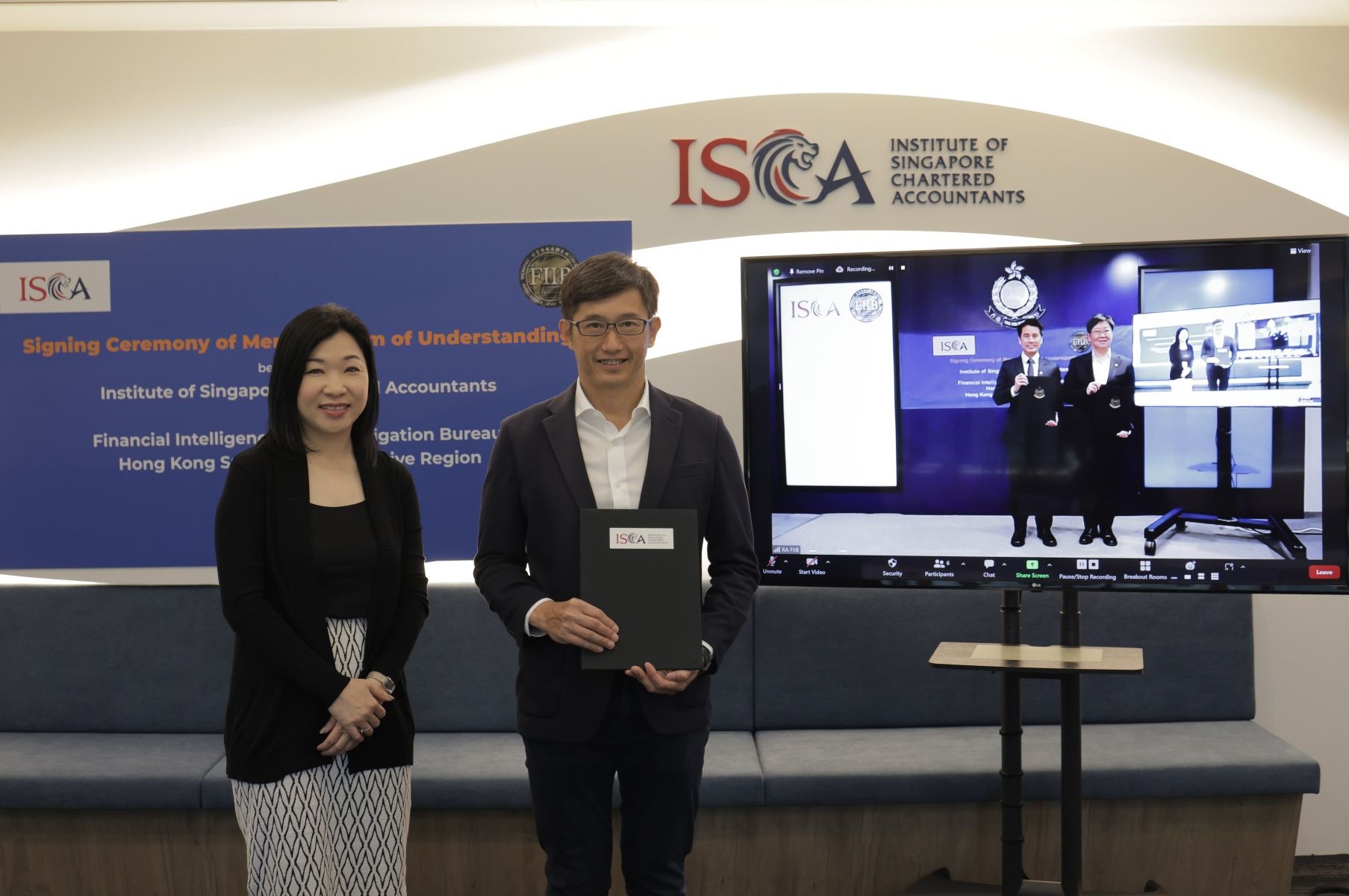 Financial Intelligence and Investigation Bureau of the Hong Kong Police Force